At our Orsett Ridden Championship in 2017, we were asked if there would be an In Hand Championship in 2018. The finals were hosted at last years show.
The new in hand classes – Youngstock, Mountain & Moorland, Coloured, Veteran, Pony & Horse. (Please see club/venue schedules for Pony/Horse qualification). The 1st & 2nd in each class at the final will go forward to the Supreme Championship with the Supreme Champion receiving £100 prize money and the Reserve £50.
The qualifiers both for ridden and in hand will be held at Brook Farm EC, Thurrock RC, Ramsden RC, Rayleigh RC, Tiptree & Thurstable RC, South East Essex Riding & Driving Club and Barleylands EC.
We would like to thank these venues for their continued support.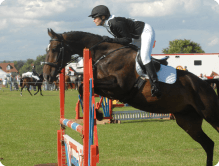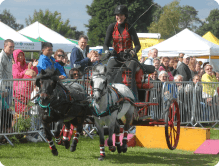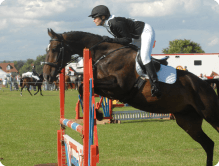 Chairman
Mr R T Asplin
Vice-Chairman
To be confirmed
Committee
Mrs P Moore
Mr R T Asplin
Mrs B Satterley
Mrs C Lazell
Honorary Horse Secretary/Entries Secretary
Mrs P Moore
1 Mansted Close
Lower Dunton Road
Nr Brentwood
Essex
CM13 3SX
Tel: 01268 416549
Mobile: 07702 425464
Email: horsesection@orsettshow.co.uk
Honorary General Secretary of Orsett Show
Mrs G Clark (for General Enquiries)
Orsett Show,
PO Box 1954,
Stanford Le Hope,
SS17 1AQ 4
Tel: 07947 125472
Honorary Veterinary Surgeons
Messrs Paton & Lee
Hoo Hall Equine Surgery
Oak Road
Rivenhall
Witham
Tel: 01376 513369
Photographer
Richard Weller-Poley
All cheques for entries should be made payable to 'Orsett Horticultural & Agricultural Society'.
Horse section classes for everyone, affiliated with Qualifiers for Hackney Horse Society, British Driving, Side Saddle Association. Unaffiliated Qualifiers for The Showing Register, Equifest and the final of the New Orsett Championship.
For any queries please email Pat at horsesection@orsettshow.co.uk
Horse Section Entry form for the 2019 Orsett Show will be available to download at a later date