Paul Hannam is a quad bike stuntman, with 25 years' experience riding quad bikes & 10 years' experience racing at British Championship level. Many of his stunts are performed on a full range of quad bikes.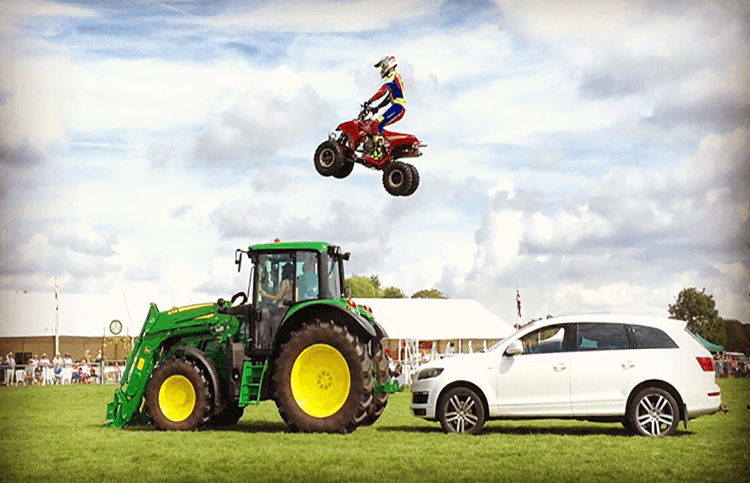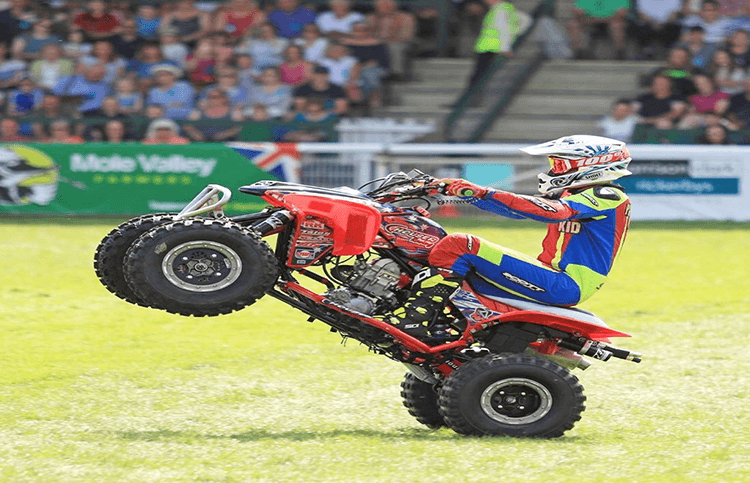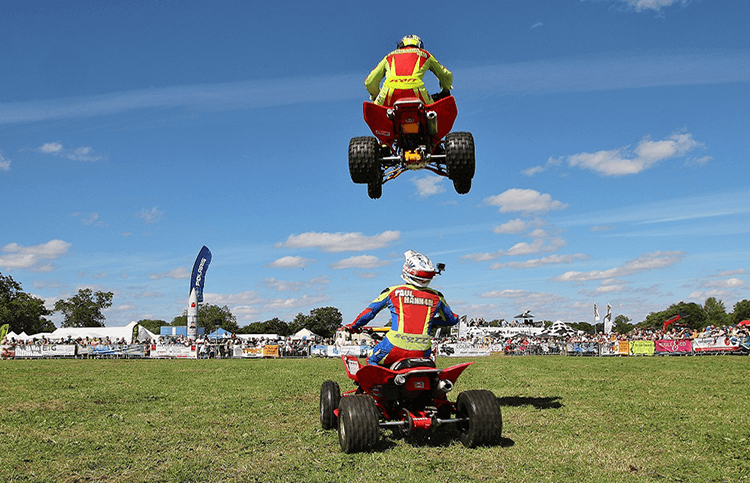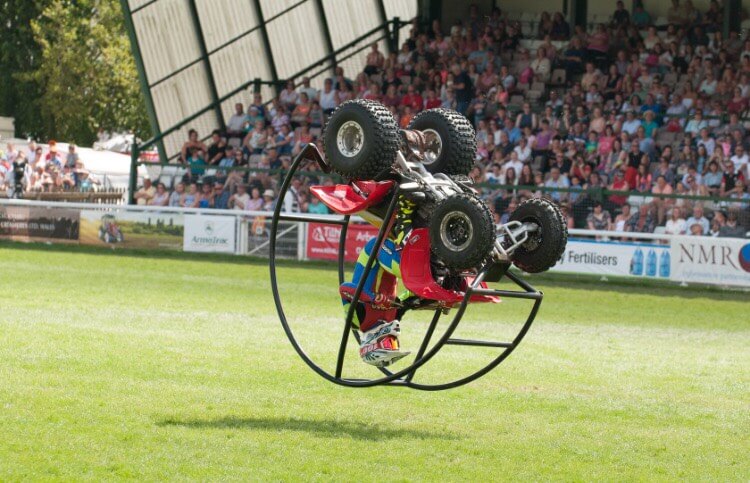 The Dog and Duck Show consists of the following, fascinating insights into how to understand dogs, demonstrations of dogs' natural instincts and a very amusing display of sheepdogs working with ducks.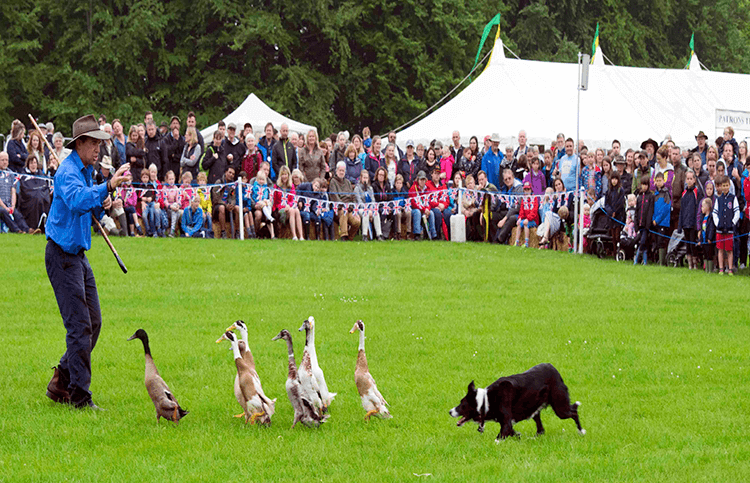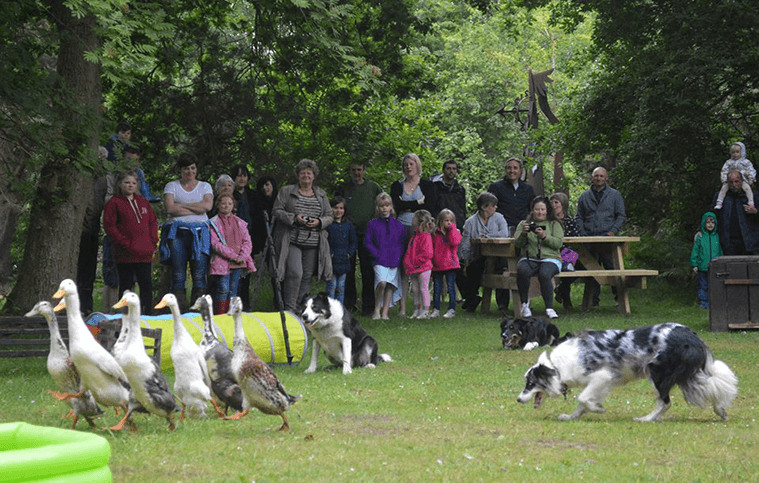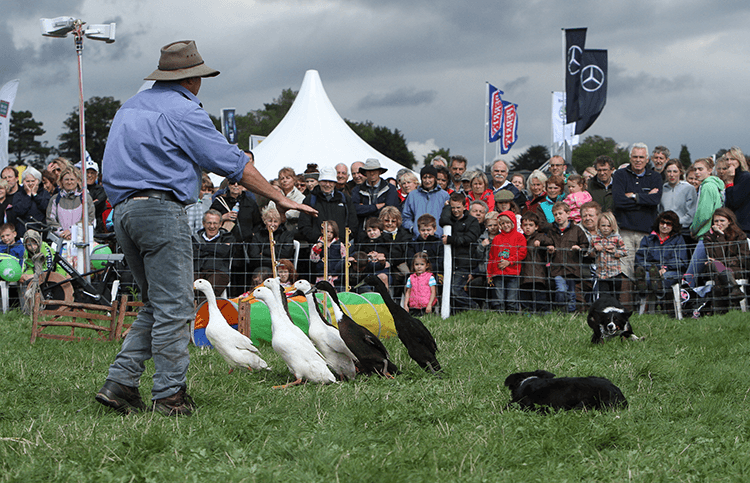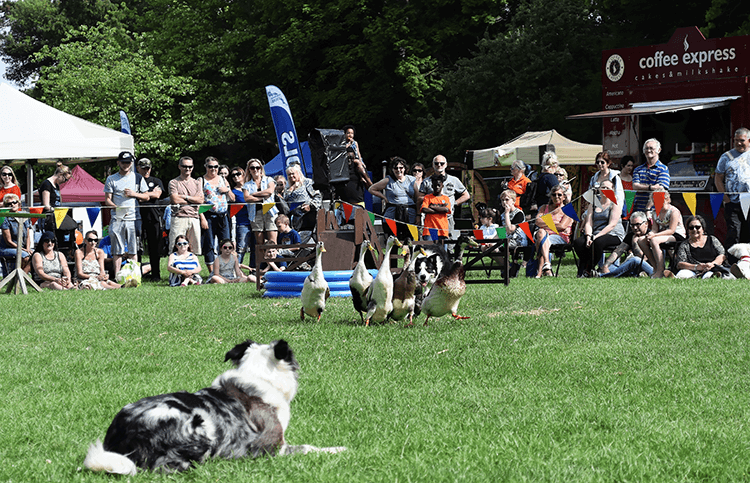 The Sheep Show
The New Zealand style team of presenters educate and entertain  with their fantastic sheep all over the country. 'Nobby' the Norfolk Horn stands centre stage while others are introduced to their podiums. We learn about each breeds attributes and how wool from the sheep's back becomes a jumper to wear. The shearing demonstration is well commentated and has the audience captivated.
Digiwall
The DigiWall is a unique fusion of low-level traverse climbing wall and game console.  With touch-sensitive climbing holds, cool lights and sounds and six interactive games to play with three difficulty levels to choose from, the DigiWall can be enjoyed time and again by individuals, groups or teams. It is suitable for all ages and abilities with games and challenges
The Swingtime Sweethearts
The Swingtime Sweethearts are Annie Riley & Le'arna Castle, both successful solo artists, with a combined experience of over 20 years. Their affection for the forties has brought them together to perform as the Swingtime Sweethearts. Their wide range of songs from the 1940s, wartime & swing, includes the hits of The Andrews Sisters, Vera Lynn, Anne Shelton, Gracie Fields and Glenn Miller.
Other Acts Include:
– Birds of Prey
– Owls R us
– Pitstop Racing
– Harmonie Band
– WildLife Tracking