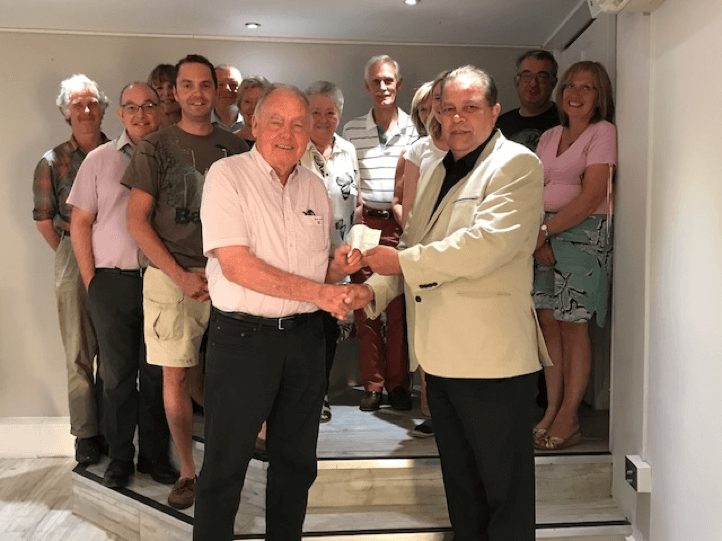 Thurrock Community Chest are pleased to be supporting this year's Orsett Show with a grant of £550 towards the running costs. Many visitors to the Show do not realise that the event raises money for good causes, charitable donations from this year's show will go to Butterfly Dementia Appeal Basildon Hospital and Glenwood School.
Thurrock Community Chest also made awards in May to;
Beacon Hill School £250, Grays Phoenix £500 and Thurrock Lawn Tennis Club £500.
Thurrock Community Chest raise money for local charities and organisations by selling Raffle Tickets where 1st Prize is a new Vauxhall Corse Sting kindly donated by Toni Levoi lakeside, with 5 other prizes along with a chance to win £100 in a monthly draw.
If you are a local charity or community group and are interested in selling TCC tickets to raise money for your group or to apply for a grant please contact Terry by emailing terry.piccolo@thurrockcvs.org for more information.
Picture; Sean Walsh President Orsett Show  (left receiving cheque from Terry Piccolo Chair Thurrock Community Chest